Our Team
Dr. Richard Altman, DDS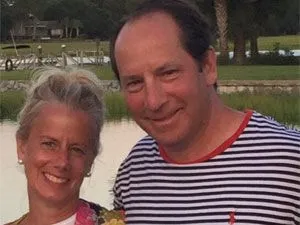 Dr. Richard Altman attended Rutgers University, where he received his bachelor of arts in biology. Following his undergraduate studies, he earned his 'Doctor of Dental Surgery' degree from Columbia University. Upon earning his DDS, he completed a year residency at Robert Wood Johnson. Dr. Altman has also been an active member of the American Dental Association and The Union County Dental Society since 1988.
Dentistry is something that struck Dr. Altman's interest at a very young age. While getting a broken tooth repaired at just seven years old, he became mesmerized by the profession, and had a clear vision for his future. Dr. Altman is extremely passionate about helping his patients look and feel good. For Dr. Altman, the most rewarding part of being a dentist is, "Restoring people's smiles, and bringing back their confidence." Dr. Altman opened The Dental Suite in 2016, to continue his love for owning and operating a family dental practice. He enjoys being able to treat every member of the family, and getting to know all of his patients.
Dr. Altman enjoys spending time with his wife, Kellie, and three girls, Brittany, Brooke, and Tatum. When he is not at the Dental Suite, he enjoys golfing, and rooting for the Rutgers Scarlet Knights. Dr. Altman also enjoys cheering on his daughter, Tatum, at her college lacrosse games, and watching the Florida State Seminoles with his whole family. You can likely catch him listening to Bruce Springsteen, or solving the latest crossword puzzle in the local newspaper.
---
Anna Maria Caravano, RDH
Ann has been in the dental field for over 35 years, and joined Dr. Altman's team in 1996. The Dental Suite team is like a family to Ann; "A very comfortable, hard working atmosphere, which translates to the care we give our patients." One of Anna's favorite parts of the job is hearing when her patients remark that they love coming to the dental suite to get their teeth cleaned. For her, it is extremely rewarding to know that her patients look forward to their dental hygiene visits. Anne absolutely LOVES being a dental hygienist and helping her patients obtain optimum oral health, and an overall positive appearance. According to Ann , "A nice smile says it all."
Ann is happily married to her husband Joe of 40 years, and is a proud mom to 3 adult children, and eight grandchildren. She enjoys caring for her grandchildren, and spending summers at the beach.
---
Tracey Hunsinger, RDH
Tracey became a member of Dr. Altman's team in 1993 as a Dental Hygienist. She has over 20 years of experience in the dental field, and has worked in a myriad of capacities providing preventative and therapeutic services to her patients. While working as a hygienist, Tracey returned to Kean University, and obtained a degree in Occupational Therapy in 2003. Currently, Tracey works in both dentistry and occupational therapy. Her dual degree helps her provide healthy smiles and quality care to individuals with special needs.
Tracey enjoys baking with her two daughters, and spending time at the beach with her family.
---
Emily Chang, RDH
Emily has been a member of Dr. Altman's dental team for 26 years. Prior to working with Dr. Altman, she practiced in the dental field in the state of New York. Emily obtained a bachelor's degree in Dental Hygiene from Texas Women's University.
With thirty years of experience in the dental field, Emily's favorite part of the job is working with her wonderful patients and interacting with her co-workers at the Dental Suite. Emily loves the relationships she has formed with her longtime patients, and enjoys educating them on the importance of a healthy smile.
Outside of the Dental Suite, Emily enjoys a good book, taking time to travel, attending concerts, and spending time with her family and friends.
---
Wanda Hoff, RDH
Wanda has over 35 years of experience as a dental hygienist. For the majority of her career, she has cared for the patients of Dr. Charles Bromberg, who is now retired. Wanda joined The Dental Suite in 2016?? Wanda prides herself in "Delivering quality care in the gentlest way she can." As she is entering the third generation with most of her patients, she is happy to say they are more like family to her. Wanda looks forward to meeting new patients at the Dental Suite, and forming long term relationships.
On her days outside of the Dental Suite, Wanda looks forward to traveling, and she lives for her next adventure! Where she is close to home, she enjoys cooking, baking, and spending time with her family and friends.
---
Kirstin Carollo, Receptionist
Kirstin has been an integral part of Dr. Altman's team for 18 years. She is the clinical coordinator for the Dental Suite, where she schedules appointments, and follows up with patients and insurances. Kirstin values the relationships she has formed with all of Dr. Altman's patients, and loves getting to know all the new faces that walk into the office. Upon arrival to The Dental Suite, Kirstin will always greet you with a smile!
Kirstin has been happily married to her husband, David, for 11 years. She loves spending time with her family in Tennessee outside of the office.
---
Renee Miller, RDA , Office Manager
Renee joined Dr. Altman's team in 1993 as a Certified Dental Assistant and receptionist. She attended Union County College and Middlesex County College where she received her certifications, and state radiology license. Upon receiving her certification, Renee took her passion for the dental field to the classroom, where she became a dental assisting instructor at the Central Career School in South Plainfield, New Jersey. Her role as an instructor consisted of preparing students for clinical dental procedures, state infection control and radiology exams. Renee also shed light on the administrative duties, including Dentrix, insurance claims, and accounts receivable. She is also a certified American Red Cross instructor, teaching and certifying others to help save lives.
Renee has been a part of Dr. Altman's team for over 20 years. She is currently a Registered Dental Assistant whose role spans from Invisalign, impressions, case presentation and treatment planning and making sure our daily schedule runs smoothly. According to Renee, "She loves being a part of the Dental Suite team, Dr. Altman and the rest of the staff, new and old, are like family."
Outside of the office Renee enjoys cooking, gardening and spending time with her family and fur babies, Chamo and Bella.